InterQuest expands Risk, Regulation and Compliance practice into the Netherlands
Pubished 23rd March 2022
---
We are happy to announce the opening of a new office in Amsterdam led by Anna Massey, Managing Consultant.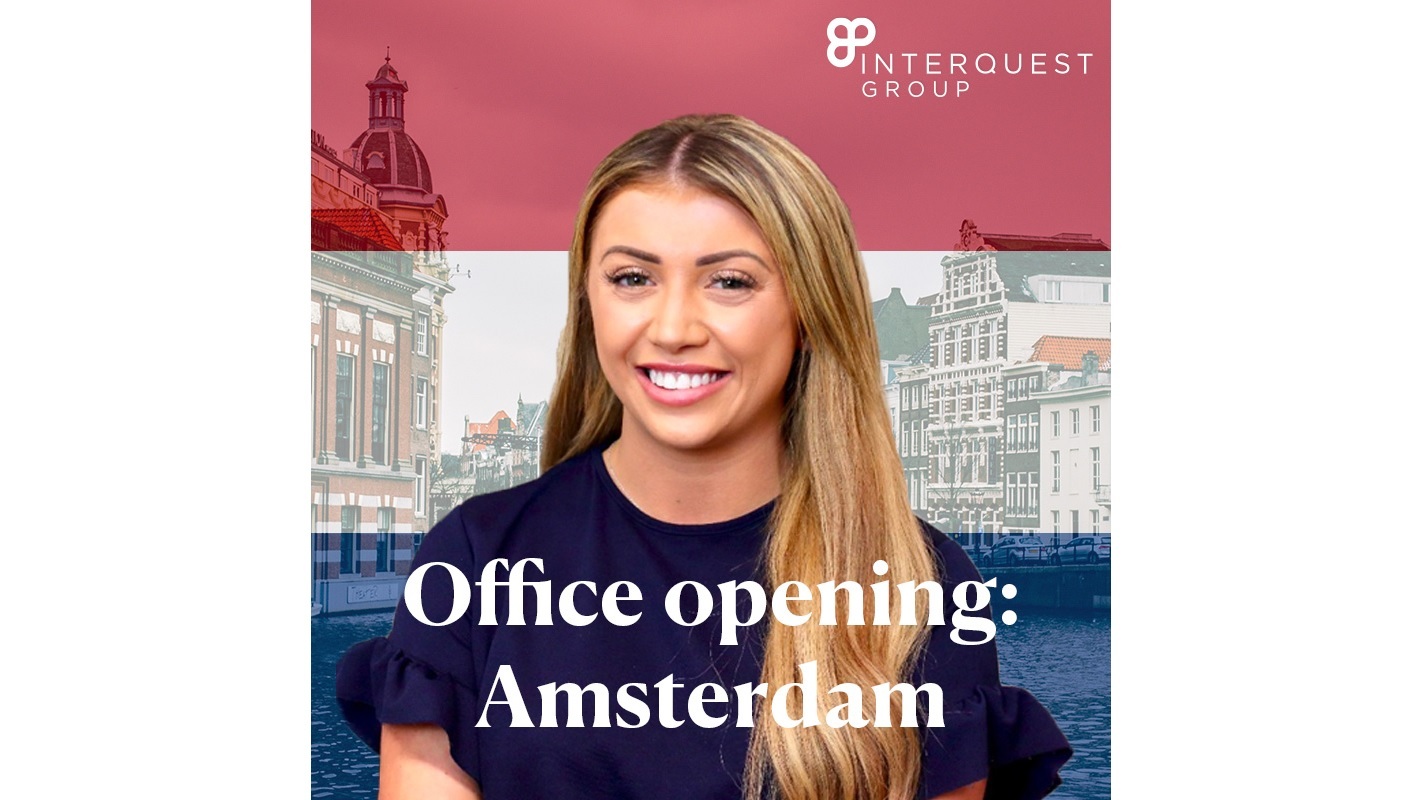 The Risk, Regulation and Compliance practice at InterQuest overachieved their 2021 target and as a result, are growing their business in several jurisdictions with the first being Amsterdam. The new office, led by Managing Consultant, Anna Massey allows for a greater presence among the risk, regulation and compliance talent in the region.
Managing Director, Greg Coleshill, said: "2021 was a brilliant year and it's put us in a fantastic position to continue to invest and grow the business. There are several initiatives as a group we are going to put in place to ensure that we do capitalise on the good work we've done.
"First and foremost, we plan to have local offices in several regions. Amsterdam is our first, with plans for Dublin and New York to follow after.
"We see growth in the sectors we work in, and I genuinely believe we have a great name due to the positive work we've done supporting our clients."
Commenting on the success, a CEO of a Fintech in the Netherlands, said: "We've worked with InterQuest for various roles in the past year. They've proven invaluable in finding candidates that we need for our responsible growth strategy.
"Impressive how the team is finding candidates across Europe in fields such as legal, data science & engineering, information security and risk that fit our culture, our ambitions and also have the right background. This led to key hires that help us enable our growth!"
A CRO of a Bank in the Netherlands also commented: "Anna is very efficient recruiter and just pleasant person to deal with. I would definitely recommend her services."
Find out how you can join InterQuest, whether you are a recruiter looking for a change or an individual who is keen to start a career in recruitment then get in touch:
---