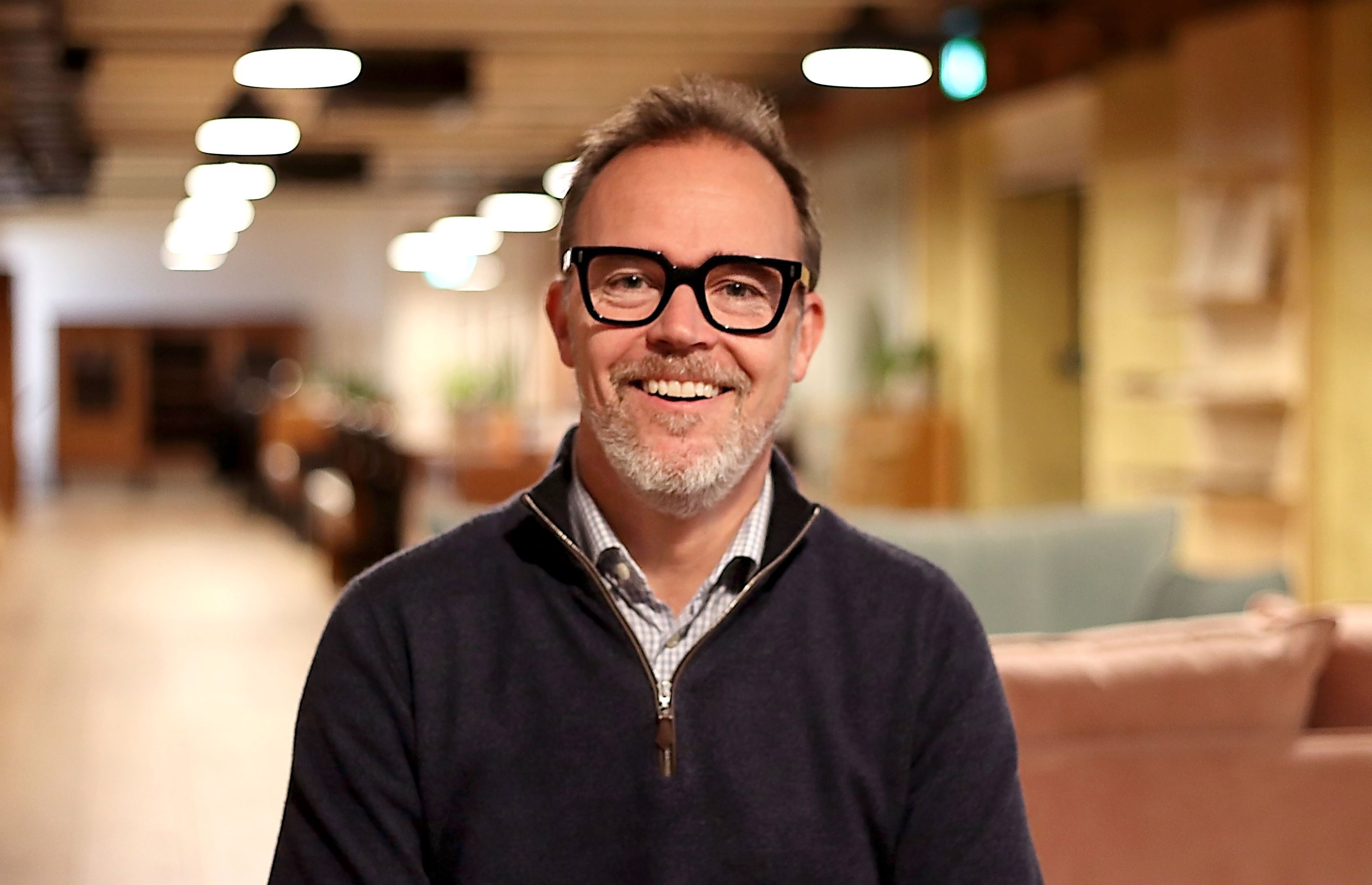 Introducing the #InterQuestFamily
"Let me introduce you to the #InterQuestFamily. The term family really is the perfect way to describe our company and the type of culture that we've worked so hard to create here. Our family-like workplace - which is built on mutual respect, shared goals and strong communication - gives work a much more meaningful purpose. Put simply, we work together to achieve great results, results that we can all be proud of.
People join us because they want to work for a company where they can make a real impact, where individual personalities are allowed to thrive, skills are carefully nurtured and success is properly celebrated. People stay with us because of the emotional connections and relationships that exist among employees across the company, which fuel that sense of pride, belonging and commitment to the #InterQuestFamily and its purpose. Almost half (49%) of our workforce have been here for more than five years.
I hope you enjoy reading about our business; but do your own research and follow the stories/ experiences of our #FamilyLife on Facebook and Instagram too."
Chris Eldridge, Chief Growth Officer
About us
Founded in 2001, we're an award-winning technology recruitment business. Technology has already totally changed the way we look at the world and behave within it. As tech has exploded, InterQuest has been perfectly positioned to support the market's increasing reliance on niche talent and we've grown quickly to keep up with our clients' demands for digital and IT skills.
Today, our business is made up of seven operating brands; InterQuest (specialist tech and risk staffing, RPO, MSP and Total Talent), ECOM (digital specialist staffing), RDW (executive search), evolve (fully flexible talent management), IQUAD, Albany Beck and PioneerHub (employed consultants). Our brands work independently and collectively to enable every type of organisation to acquire in-demand talent and develop human capital so they can respond more effectively to the challenges and opportunities of the future.
Where you'll find us
We've got offices across the country
Each of our modern, spacious offices has its own unique culture, but all of our workspaces share that sense of camaraderie which really defines our family culture. You'll find that colleagues are friendly and supportive of one another, whichever office you spend most of your time in.
London is home to our Head Office
At our Cannon Green office premises, you're literally surrounded by bars, restaurants and cafes. And with the added benefits of an on-site restaurant and bar, fitness facilities and business lounges, it really is the perfect place for Londoners to work and play.
We're expanding
In recent years, our business has expanded its services into the U.S. We've got a team in New York focusing exclusively on the North American market.
In 2022, we also expanded to Amsterdam where Anna Massey is leading the European expansion of our Risk, Regulation and Compliance practice.
London
Situated next to Cannon Street station and a five-minute walk from Bank, the conveniently located Cannon Green office premises is home to more than 100 InterQuest Group team members from each of our seven operating brands; InterQuest, ECOM, RDW, evolve, IQUAD, Albany Beck and PioneerHub.
The state-of-the-art office provides our #family with a beautifully modern space to work in and the atmosphere is both vibrant and energetic. Facilities are exceptional, with an executive business suite for hosting important clients, a new concept Drake & Morgan bar, The Listing, and a fully kitted out Gymbox, you may never want to leave!
Manchester
Our Manchester office, known as the "Bonded Warehouse" is a truly unique place to come to work situated within an old rail terminus building renovated to include all modern-day amenities from the coffee bar, gym, workshop event spaces and creative studios. This office houses team members from ECOM and InterQuest.
With a distinctive working culture that reflects the digital start-up community booming in the North, the office has a refreshingly different vibe. Our Manchester office's prime location in the heart of the city centre makes it an ideal base for client visits and lunches out, a must for anyone working in Manchester!
Harrogate
Our modern, spacious Harrogate office based in "The Lenz" is home to our ECOM team as well as our Contracts & Compliance and award-winning Marketing teams. The office has a great sense of camaraderie, making you feel right at home from the first moment you walk into the office and meet fellow team members. The Harrogate team is a real working family that shares in countless events, incentives and successes together, all year round!
Berkhamsted
Our Berkhamsted office, affectionately called "Berko", is one of our biggest in terms of numbers of people. This means that there's quite simply always a friendly face around, meaning that settling in won't be a problem! The office is open plan, making it incredibly social; and it also boasts a lush summer garden where you can kick back and enjoy the sunset with a beer (or three).
The Berko office also hosts plenty of incentive events including 'I'm a recruiter get me out of here' which sees the office welcome in other guests, in the form of both furry creatures and reptiles, for the day! It's such a great place to work, with loads of fun people and exciting activities to take part in!
Tunbridge Wells
Tunbridge Wells is home to our InterQuest Public Sector staffing practice and Solutions practice. The office is situated just a short walk away from the beautiful Calverley Gardens. The Tunbridge Well team is a close-knit family of energetic and friendly colleagues; it's a really sociable place to work and there are always fun events planned into the diary!
If you are looking for more than just a job, our Tunbridge Wells office might just become your second home.
New York
Towards the end of 2016, InterQuest opened its New York office which is now called home by our North American brothers and sisters across the following brands: RDW and InterQuest.
The new office is situated in SoHo, known for its elegant cast-iron-facades and cobblestone streets, the neighbourhood is also an atmospheric backdrop for fashionable crowds clustering at high-end restaurants and nightlife hotspots.
Amsterdam
Led by Anna Massey, Managing Consultant we are happy to announce the opening of a new office in Amsterdam!
Find out more
#JoinTheFamily
InterQuest's success is defined by its people and the strength of the relationships between them. Great relationships start with real conversations, so we'd encourage anyone who is interested in joining our family to call the careers team to talk through your professional aspirations and ambitions.

0207 258 2405

Or, if you would prefer to drop us an email, our team will be in contact at a time that suits you: