Careers at ECOM
Established in a garage in Camden (London) in 1999, we were the first pure play digital recruiter in the UK and we've come a long way. Our people recruit across the full digital lifecycle, we're large enough to service a global PLC but small enough to be agile and deliver to start-ups.
Our network of consultants extends across the UK, Europe and New York, the people we engage with are those that you want to work with. Learn more about careers in ECOM below.

Learn more about the #InterQuestFamily
Where you'll find us
It needs to be a special city to attract the best talent in the world, especially if you're creating the products, services and campaigns that help make the world a better place.
That's why we've chosen London and Manchester, locations at the heart of global tech investment, each with their own unique attractions for the people who love to live there.
London
The ECOM London team is located at the group head office where we bring together all brands across InterQuest. We're based in the lovely and modern Cannon Green offices that are exceptionally connected for commuting via Cannon Street tube and rail station, from here we're able to service financial clients across the City, London, and the South-East.
Manchester
Our ECOM Manchester team is based in a modern renovated space called the Bonded Warehouse which sits on the same site as the Old-Granada studio tour. The office sits in the heart of the city and is well connected being only a short walk from Deansgate station and Manchester Oxford Road. We have a large growing team with a mix of experience levels. The culture is extremely collegiate, friendly, helpful, and supportive.
Meet the team
We operate a specialist model of recruitment where each consultant attends conferences, meetups and training for type of people they recruit. This means that our consultants are experts in their community and know how to question and accurately match the right person with a great employer in that space. In all of our offices you'll find an Anthony Burrill print "work hard and be nice to people". They're words we live by. It's what we do…
Click on the profiles below to find out how we can help you whether you're looking for a job or looking to hire, we are here to listen. Get in touch today.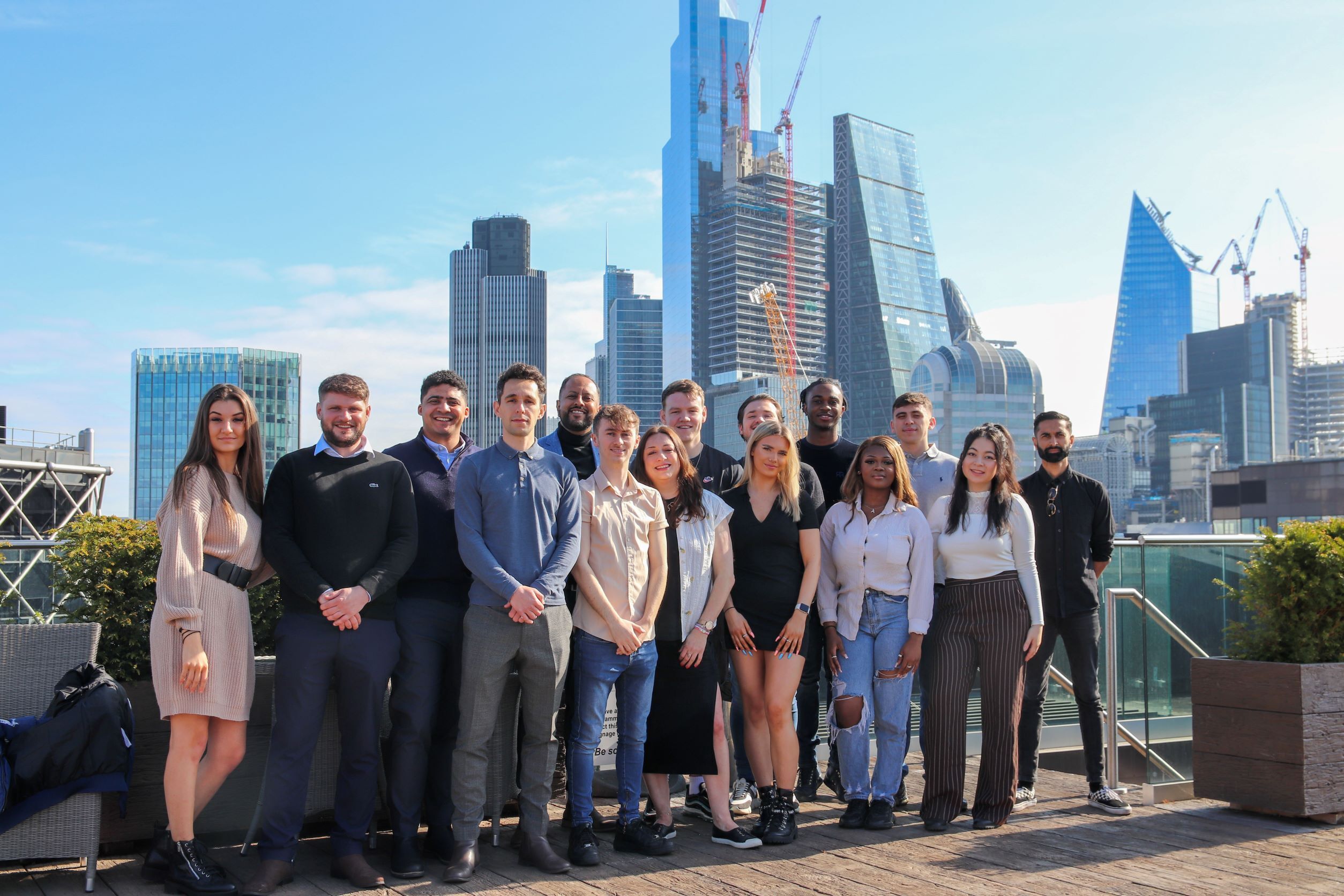 Join the team!
Whether you are a recruiter looking for a change or an individual who is keen to start a career in recruitment then get in touch.

Register your details with us using the below form or email julie.pratten@interquestgroup.com and our internal recruitment team will get back to you.