Ready for the 2024 Digital Rebound? Gain the Edge with our latest MIQ report
Pubished 1st November 2023
---
I'm thrilled to share our latest MIQ report, a comprehensive analysis ripe with insights that can guide your strategies in talent acquisition, retention, and understanding the market's current pulse.
Reflecting on the past year, it's evident we've navigated through the slowest period since the pandemic and the tide is turning. All the data points toward a market rebound, spelling out a surge in opportunities, especially within the digital, data, and technology disciplines. For businesses in Manchester and beyond, this is a call to take action.
Amidst the tech layoffs stabilising and the UK's economic growth outstripping initial expectations, our report underscores a golden period for securing top-notch talent. Yet, a significant tech talent gap still looms large, with shortages most acute in software development, cybersecurity, and digital marketing. This is where your foresight and action today will define success tomorrow.
If you're planning on hiring in 2024, the report's findings are clear: prioritise this now. Start building your talent pipeline to have the right people ready to hit the ground running in January. With candidate confidence on the rise, there's a wealth of talent looking for new opportunities. The current climate is ripe for attracting talent but also calls for a critical eye on retention strategies.
I can't stress enough the importance of engaging with your team, ensuring they're satisfied, and have clear advancement paths within your organisation. Our report highlights that clarity in progression and development opportunities is key to retention.
Remember, it's not always about the paycheck, but ensuring competitive remuneration is still crucial, as money is the number one factor why people change jobs.
The Financial Services sector, specifically, is witnessing a battle for skilled professionals. The MIQ report suggests a skills-first hiring approach can significantly diversify and expand your candidate pool. In these transformative times, a strong employer brand is your lighthouse, guiding the top talent to your shores.
As we approach the new year, embrace the insights from our MIQ report to bolster your strategies. Download the full report for a deeper dive into the data that will empower your decisions.
Not convinced? Here is a sneak peek of what's inside the Q4 report: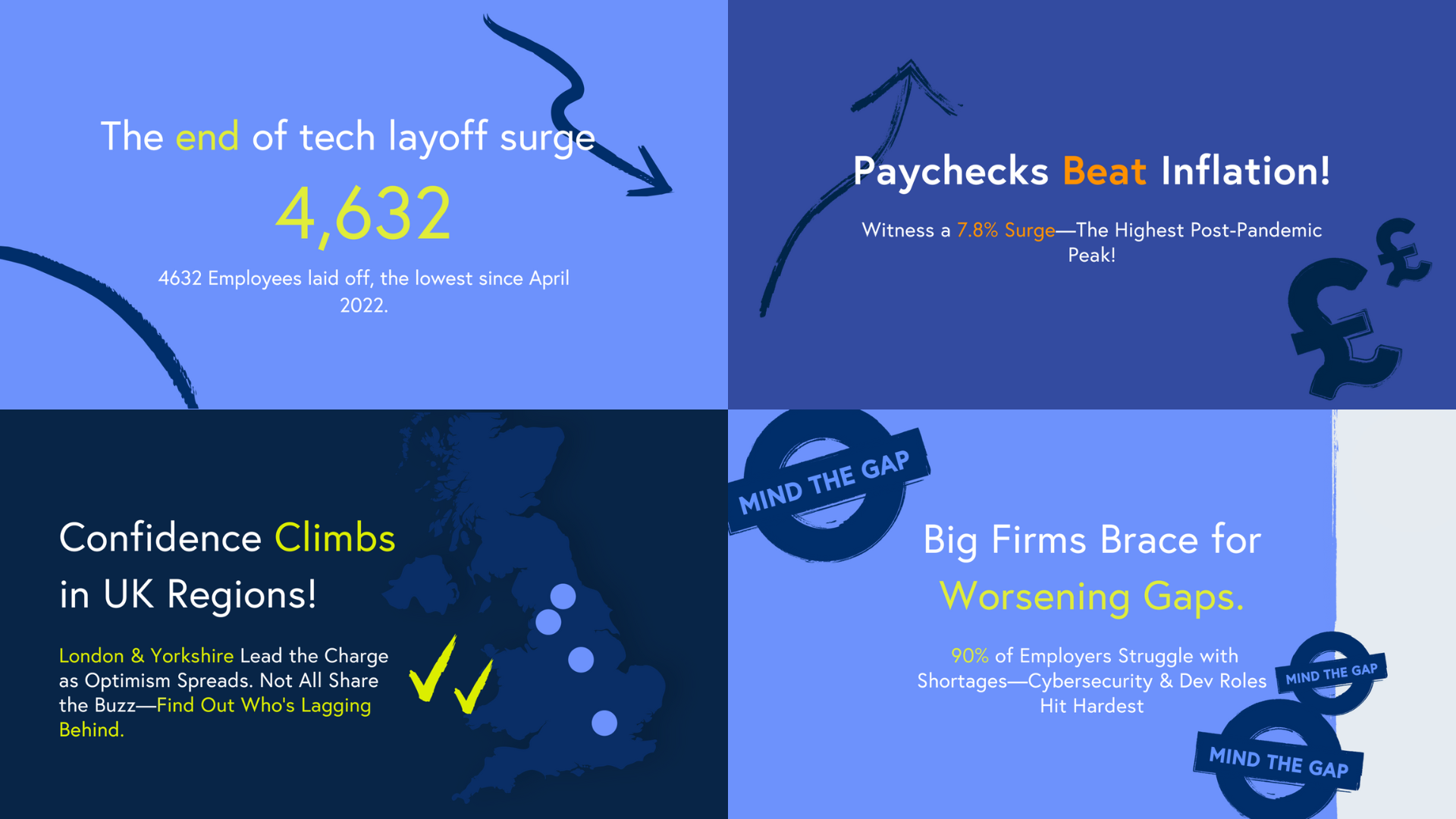 - Rob Sudgen, Managing Director, ECOM

---