MIQ Monthly - July 2022
Pubished 22nd July 2022
---
Welcome to the July 2022 release of the MIQ Monthly, your destination for the latest market intelligence.

MIQ curates and summarises the most critical workforce trends to support your people strategies and help you build a sustainable talent advantage through a variety of formats and media.
Main points in July 2022:

Employers' confidence in making hiring and investment decisions fell by 4 percentage points, dropping to net: -7. This is the fourth consecutive rolling quarter where the sentiment declined. Source: REC
Total job postings on Indeed UK remain elevated at 39.4% above the pre-pandemic baseline, but job posting numbers are at a turning point. Source: Indeed
The UK tech sector saw record-breaking VC investment with $11.3bn raised in Q1 2022 +43% increase from last year's figure. Source: Tech Nation, dealroom.co
In the financial services industry, real estate jobs have seen the greatest increase while hedge fund jobs fell in Q2 2022 compared to last year's figure.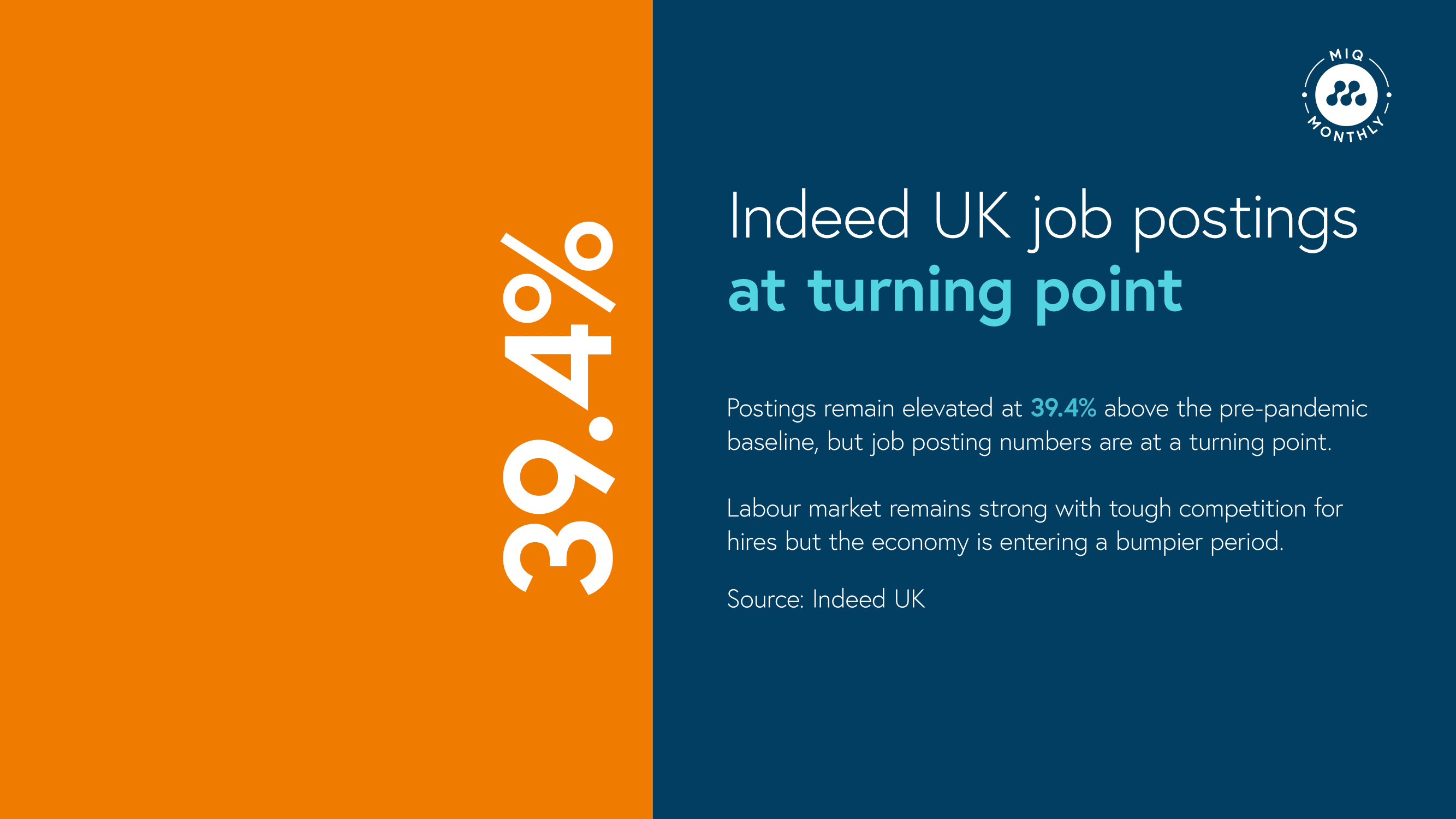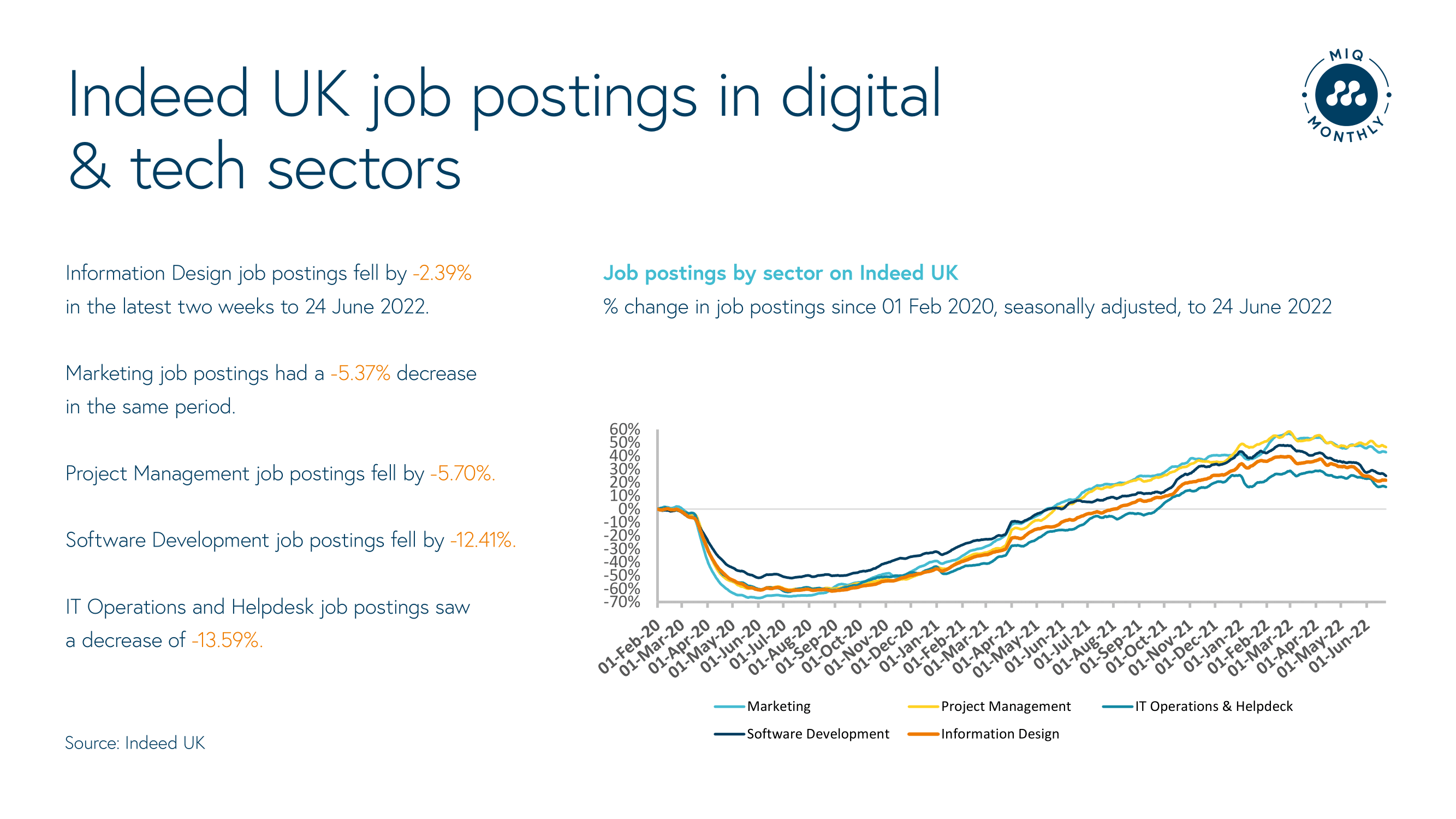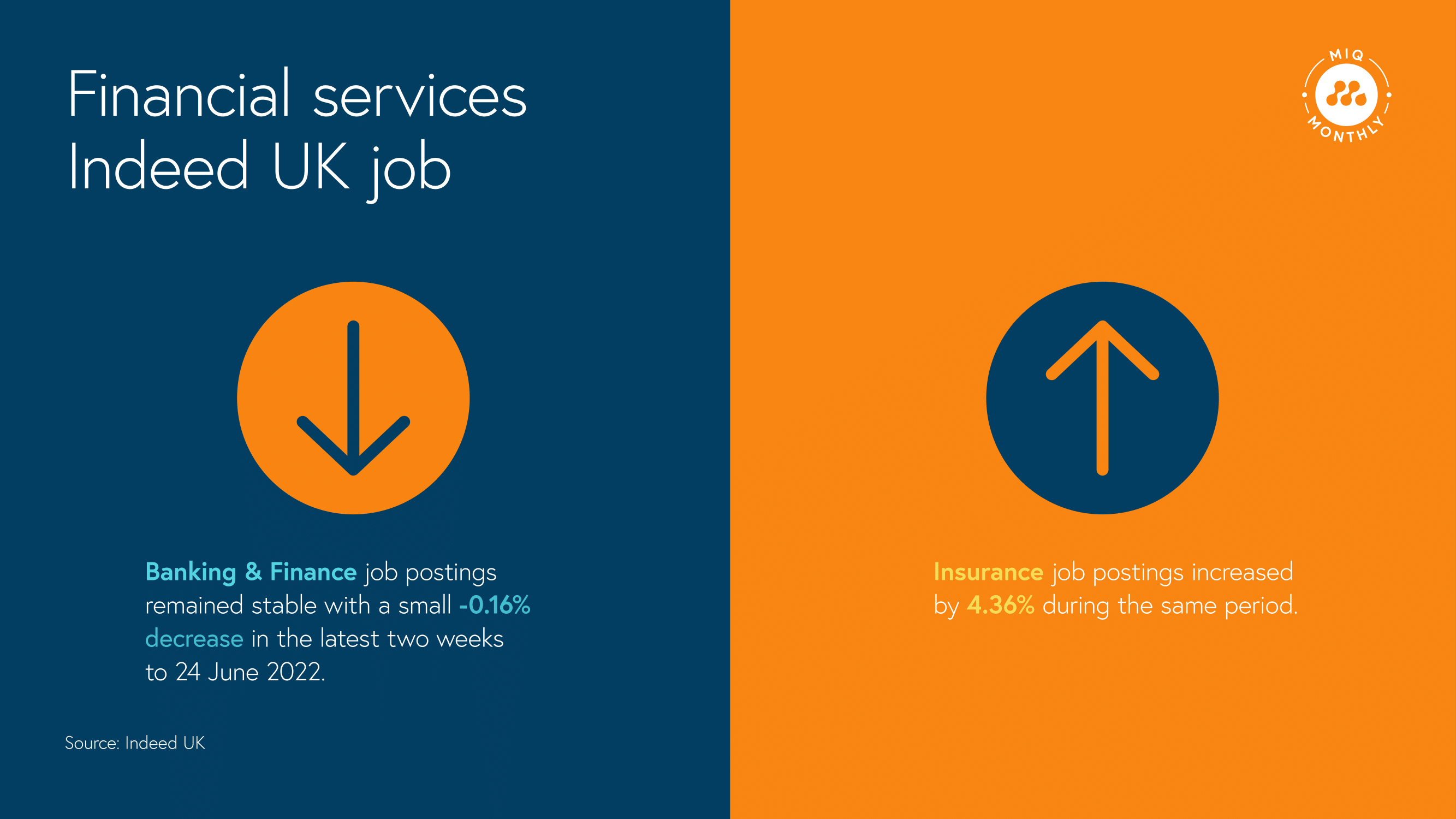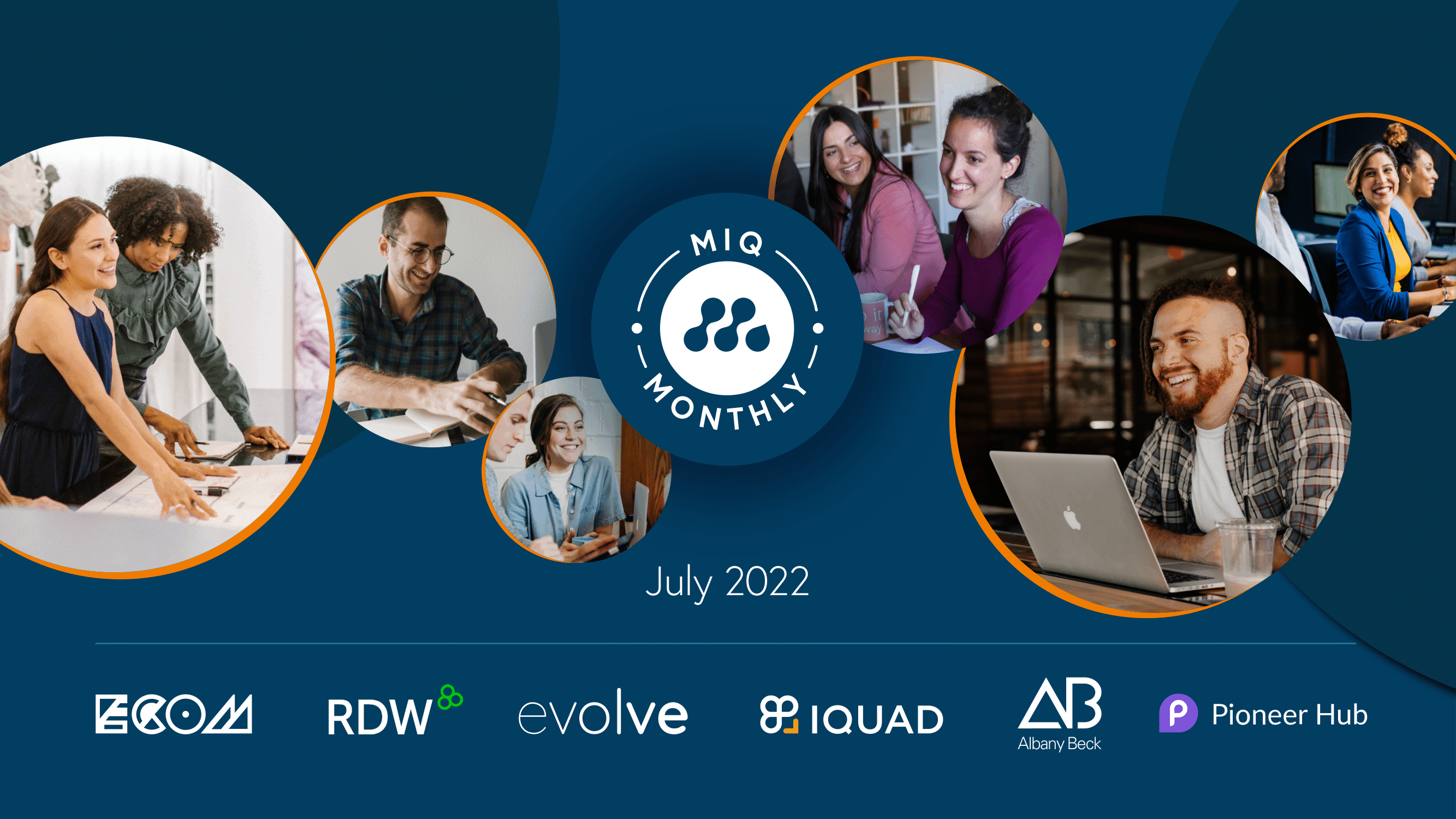 Get the full MIQ Monthly report
Fill in the below form to download the full report with more trends and analysis.
---