MIQ Monthly - August 2022
Pubished 16th August 2022
---
Welcome to the August 2022 release of the MIQ Monthly, your destination for the latest labour market intelligence.

MIQ curates and summarises the most critical workforce trends to support your people strategies and help you build a sustainable talent advantage through various formats and media.
Main points in August 2022:

Employers' confidence in making hiring and investment decisions fell by -6%
to net: -13, further falling into negative territory. Source: REC
Postings on Indeed UK remain elevated at 44.13% above the pre-pandemic
baseline, a slight increase compared to June's numbers. Source: Indeed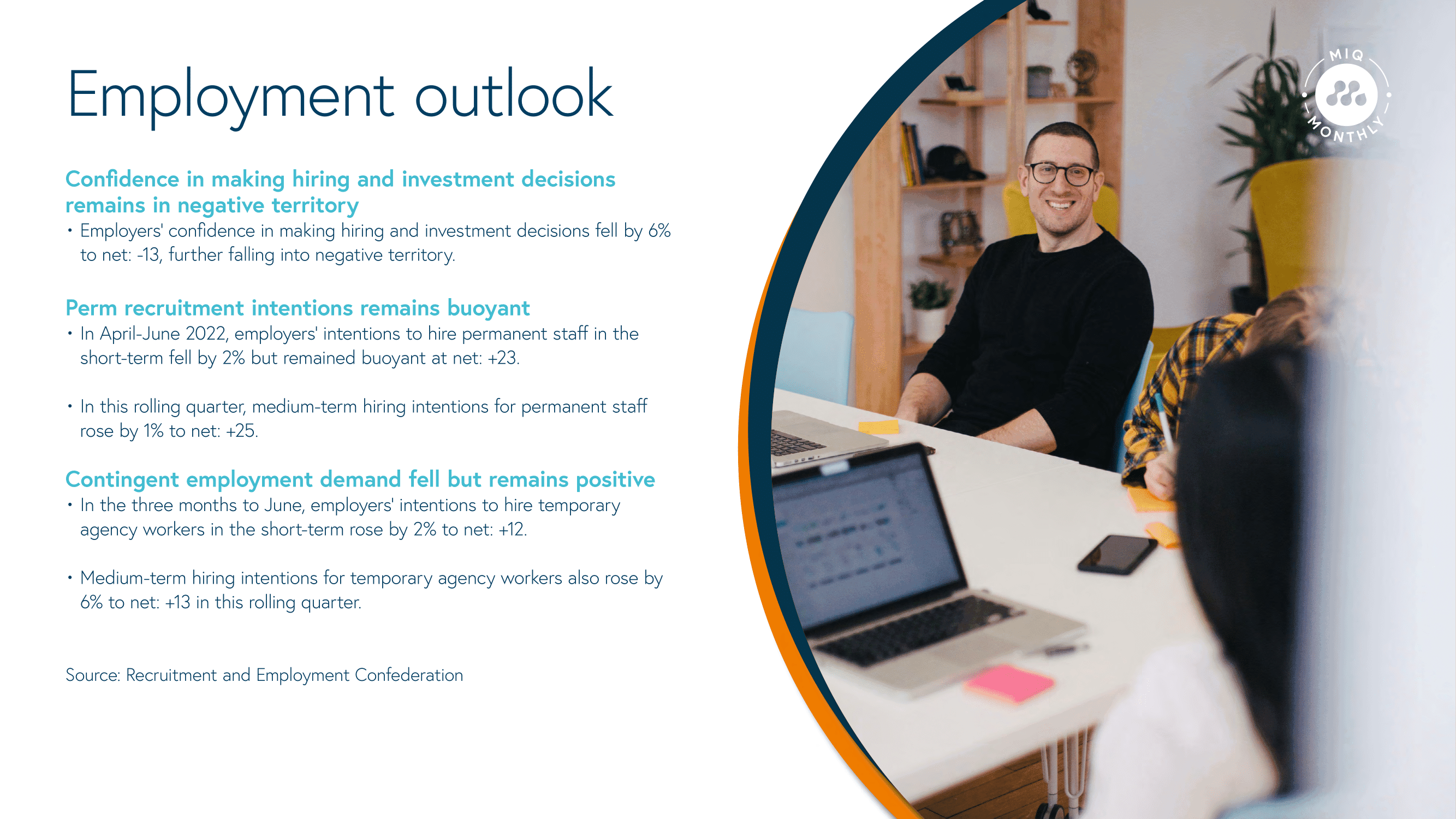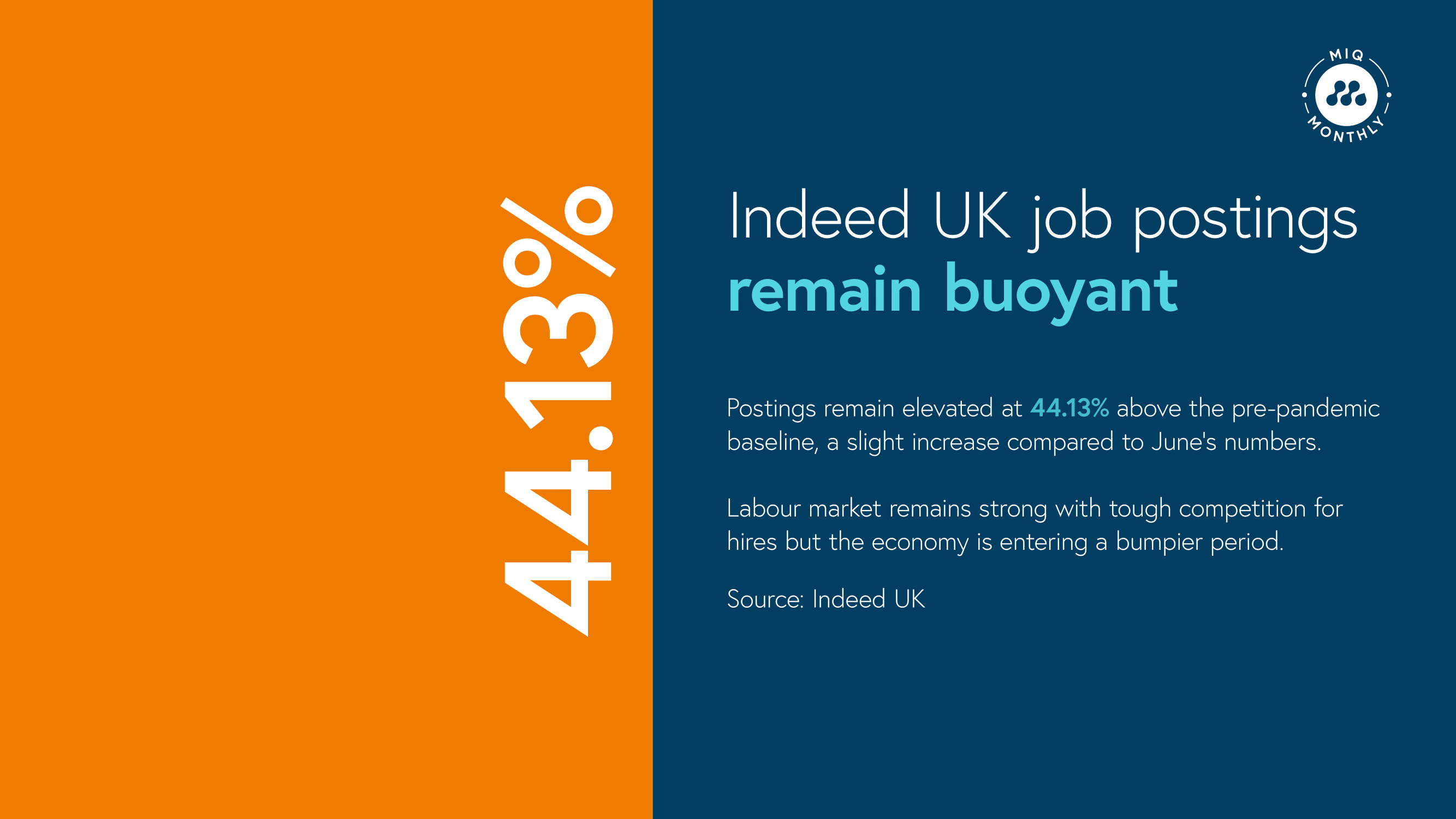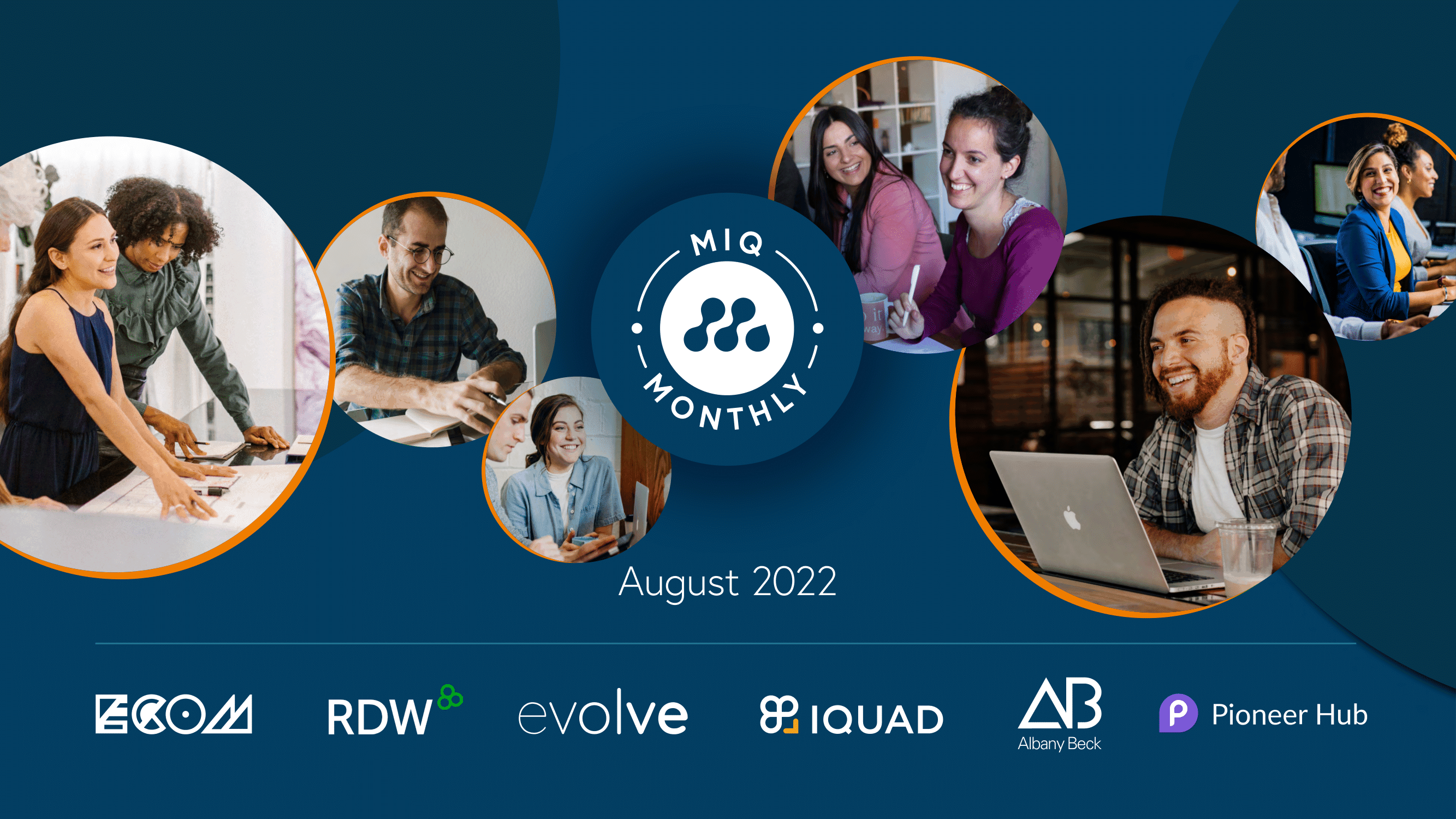 Get the full MIQ Monthly report
Fill in the below form to download the full report with more trends and analysis.
---