Event Streaming with Apache Pulsar - Java Meet Up
Pubished 30th January 2023
---
Our first in-person event of 2023 is in the books!
Hosted in the fantastic "workshop" event space at the Bonded Warehouse, we welcomed over 30+ guests through the Manchester Java Community for a chance to network and catch-up with friends across the industry with our staple pizza and drinks fuelling us for the evening of insights ahead.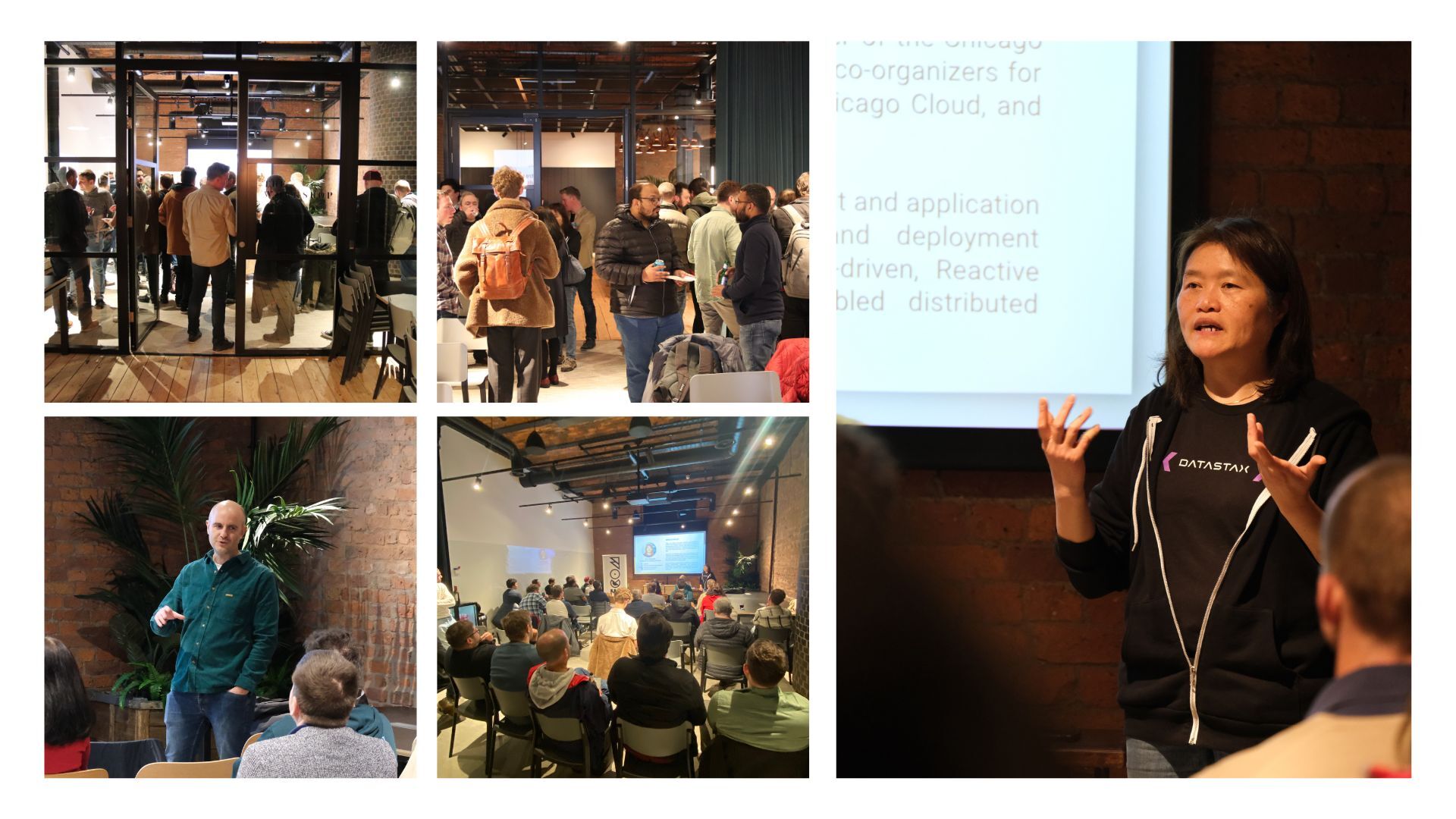 Mary Grygleski, Streaming Developer Advocate at DataStax, Java champion and all-round Tech evangelist joined us all the way from Chicago, to deliver a keynote on event streaming and the advantage of using emerging tech such as Apache Pulsar.
Mary's talk firstly covered insights ranging from the rationale behind event streaming, advantages of event processing and case-studies such as real time banking alerts and player statistics within sporting events.
Mary then discussed the application of Apache Pulsar in event streaming, highlighting its unique performance capability, ability to scale and the growing industry uptake through companies such as Comcast and Verizon. The final part of Mary's speech featured a demonstration and instruction on how our attendees can try out Apache Pulsar.
The evening then concluded with some thought-provoking debate through a Q/A with our guests.
Please see the link to Mary's presentation for your further reading: http://bit.ly/3XOWqdC
You can also find Mary's contact and channel information below if you'd like to reach out to or follow up with her:
Thank you to Mary, the Manchester Java Community and all our guests for attending, watch this space and follow our channels to ensure you don't miss any future events.
---