​From Berlin to NYC, and back again
Pubished 15th March 2019
---
Katja Bartholmess has just moved back to Berlin from NYC. Living in New York had always been a dream of hers, "I wanted to live in this vibrant city and wanted to see if I could be successful over there." She moved to The Big Apple over a decade ago.

Did you miss? Addressing the tech industry's diversity problem
Even in NYC, Berlin was never far from her thoughts. "I've lived in South Africa, I've lived in London, I've lived in Tokyo. But there is something really special in Berlin." Berlin has developed in a certain direction and become more open in Katja's absence. "When I left Berlin, you wouldn't have been able to work and live here without speaking German. Now you can."
She saw that a number of friends from New York made the jump over the pond. "They looked like they were making a good go at it." Katja feels that attitudes have changed in Berlin. "To the point where people are more welcoming than we usually give people from Berlin credit for. You can live and work without knowing German and if you want to learn the language there are options. It's become much more international than it was when I left."
Born and raised in the eastern part of Germany, the independent strategist is known for her work around communication, innovation and transformation. Passion radiates throughout her work. Her clients range from startups to the Fortune 500. In the past years, she has left the world of marketing and is now consulting and communicating around sustainability, circular economy and systems change.
"Being so focused really drives me to the right people and the right people to me. It's magical." She argues that although the discussion has started to happen in the United States, it's already matured in Europe. For example "the conversations that are happening in Berlin are on a different level. In New York it's still mostly about growth and profit maximisation." While these elements are important, "we need to take the impact on the planet and people into consideration at a much larger and deeper scale." This is something that is far more prevalent in Berlin and Europe.
"It was one of the reasons why I wanted to give Europe and Berlin especially another chance. And because I missed it. There's a particular flavour to it. You go to a friend's house for dinner, you end up sitting on their couch talking about the entire history of the world until 2am. It's just a great way to spend your time." Katja utilises this new community. She's recently created a social event called Kitchen Table Provocations. This is where like-minded individuals are invited to her home (specifically her kitchen) to talk about issues around sustainability and spark discussion. "Space is limited, I only have eight chairs! Six of the first attendees at the first one I had only met in the last three months. The next one is already scheduled for March. In the short time I've been back, I was able to start a little community around something I'm extremely passionate about."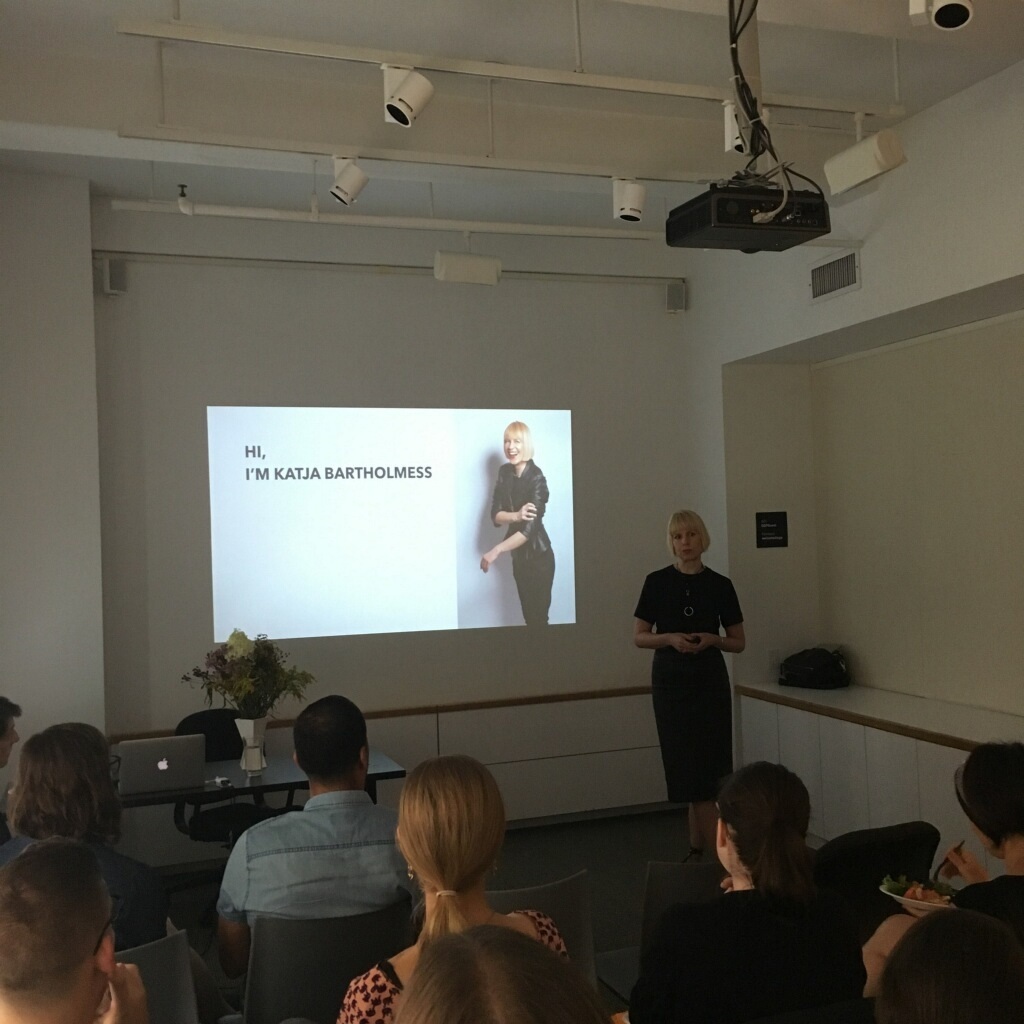 Katja calls herself a 'Re-Berliner' because she's half familiar and half new. After such a long time in New York, she has changed and so has Berlin.

She's building new habits: "Every Saturday there is a farmers market right in front of my door on Boxhagener Platz in Friedrichshain. My friend and I go most weeks to do our weekly shopping. On Sundays there is a flea market right across from me. I feel like I'm living right in the centre of where I want to be. I've missed Europe, I've missed being European."
Things aren't as pushy in Berlin. "In New York there is a saying if you cross the street, you're out of twenty dollars," Katja laughs. "Here, you can sit in a cafe and hang out for as long as you like. There's not a constant push for another purchase and then another purchase. You can lose yourself in conversation." She continues, "Berlin has its own vibe. It's grown up in many ways, but it's still got this grit, and it has become so rich with people from all over Europe and the world."
She hasn't ridden her bike in Berlin yet because it's so cold. "Even though the people of Berlin are the most hardcore in riding bikes in every type of weather. I must have gone soft!"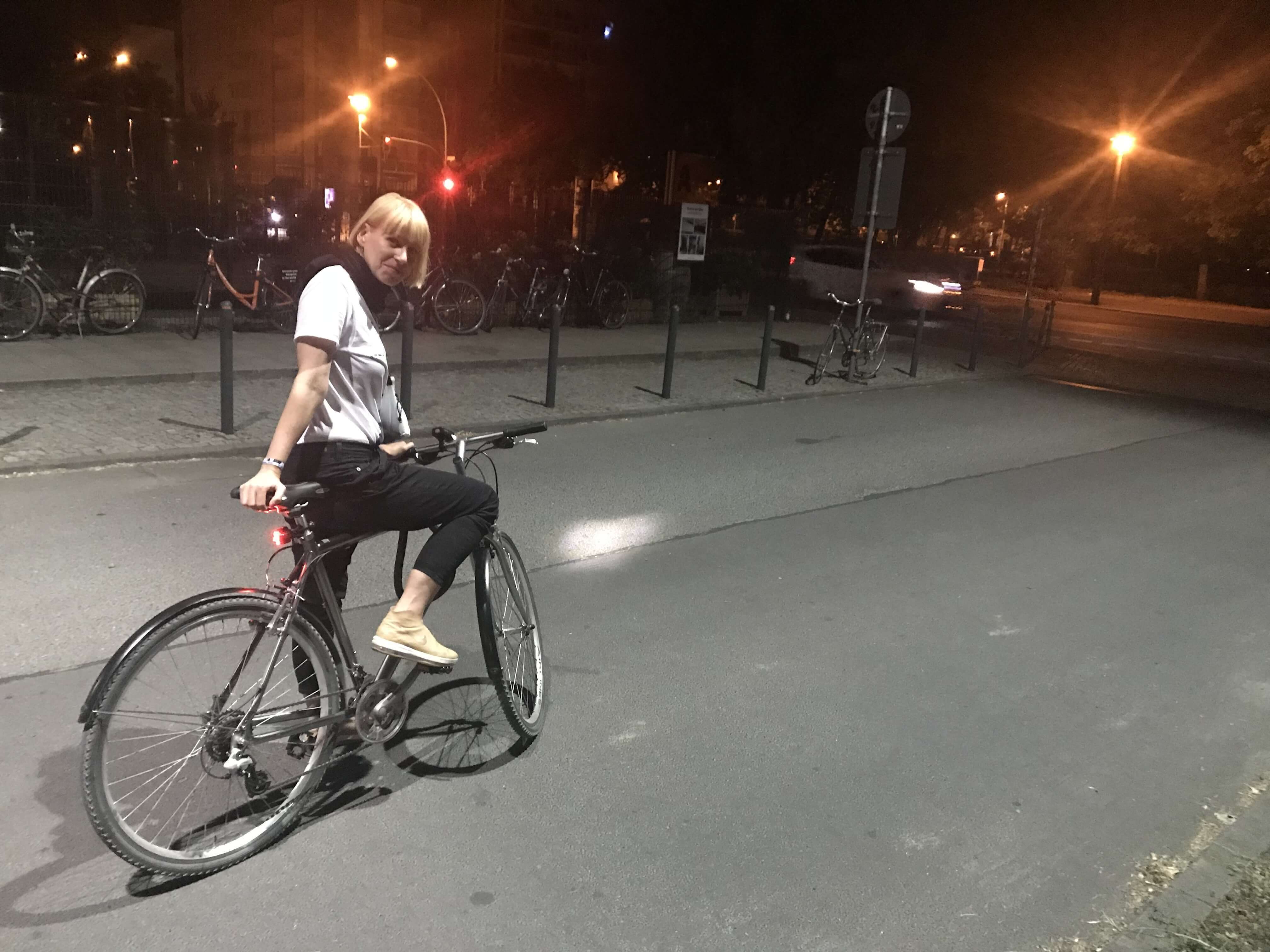 Due to Berlin's history and past division, it has always been the place that attracted a certain type of person. "A person that wouldn't go to Munich or Dusseldorf." "People go to Berlin because it looks at things in a little more of an unusual way. That's what I've always been attracted to, it's ultimately why I came back." However it wasn't the only city that she considered. "I adore London, but Brexit made that option harder. Germany isn't going to leave the European Union anytime soon. People who want to live in a European context, and who would have considered London are now considering places like Berlin."

Katja runs two businesses right now. A strategy consultancy, Gimme Gorgeous Strategy and People First Collective, a sustainability innovation practice with a co-founder from Sweden. Prior to her move she would have weekly phone sessions with him on the phone, constantly considering time differences. "What I love about Berlin is how close I am to absolutely everything. I go to London once a month, it's so frictionless. Next weekend I'm going to Lisbon. When I lived in New York, I would fly to Europe a couple of times a year. It would have to be an intercontinental flight, I would have jet lag. Now everything seems ridiculously close."
For someone who travels so frequently, the question can be asked if she's situating herself in Berlin permanently. Katja replied "I love and appreciate change. I think it's phenomenal." But for now she's "excited about really rooting down in Berlin, and building relationships, creating a community, to contribute to making the world a better, more sustainable place."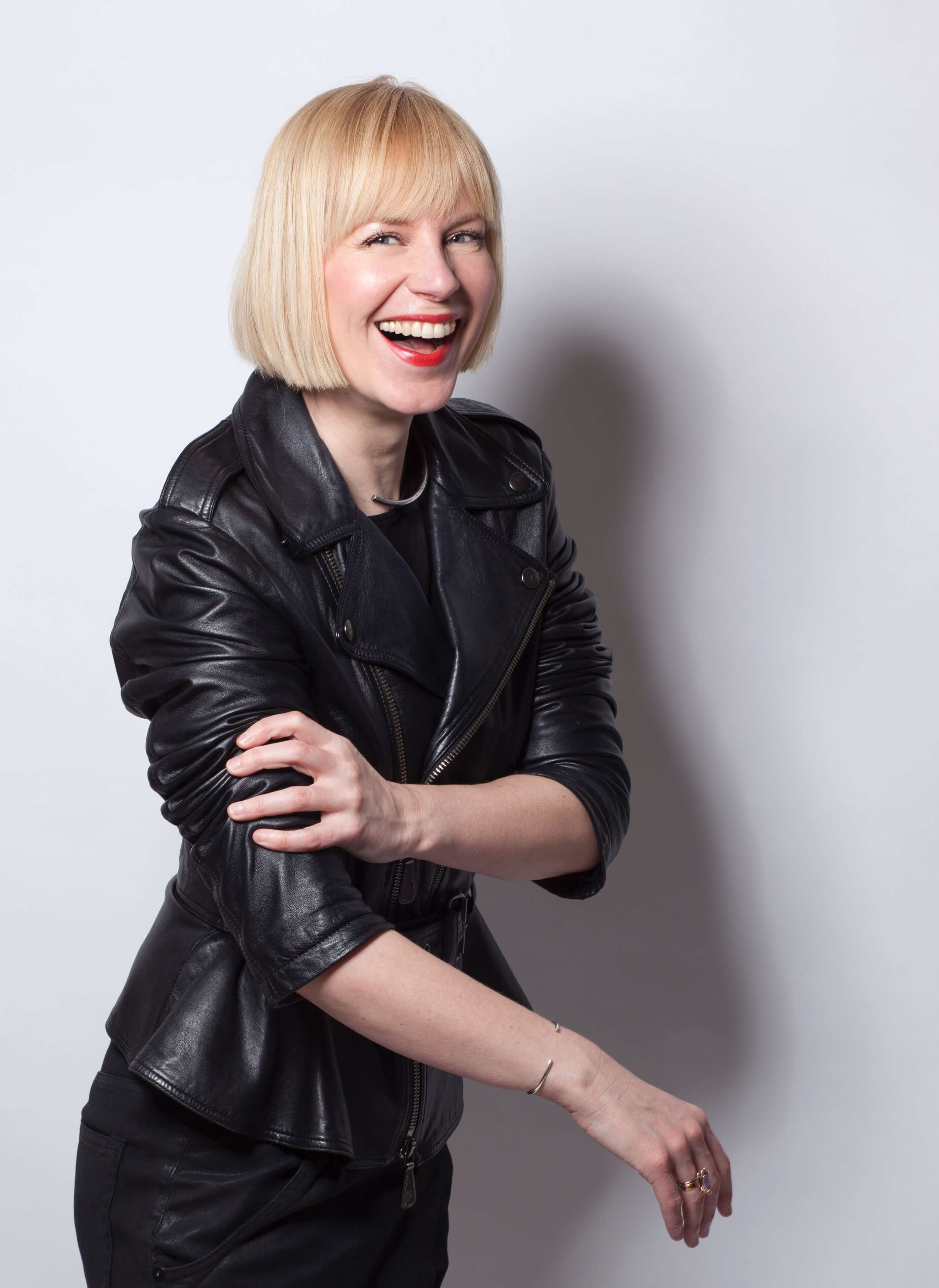 ---