Manchester is the most liveable city in the UK
If you fancy a change from the daily grind in London and want to live somewhere that won't drain your bank account dry, Manchester could be the perfect place to call home.
Not only does your money go much further in Manchester, but you will also be in Britain's fastest-growing city with top sport, music, and culture.
Manchester has topped The Economist Global Liveability Index for eight years running, ranking number one of UK cities, and 38th in the world; beating London by ten places!
The liveability index is based on 30 qualitative and quantitative factors including political and social stability, crime rates, education, and access to healthcare.
Altrincham in Greater Manchester has also been named the Best Place to Live in the North West of England described as "suburbia meets utopia".
Lower cost of living in Manchester vs. London
The average house price in Manchester is around 40% cheaper than in London. The rental market is notably cheaper too - a 1-bedroom apartment in central London can cost £1,667 per month while a similar property in Manchester would cost around £611. That means you would spend around 110% less on rent in Manchester.
The cost of living in Manchester (excluding rent) is on average around 8% cheaper than in London and food from supermarkets is on average around 4% cheaper too.
Gyms, fitness centres, movie tickets and restaurants are all cheaper in Manchester. Public transportation is miles cheaper too; a season ticket to use trains and buses is around £130 in London and around £54 in Manchester.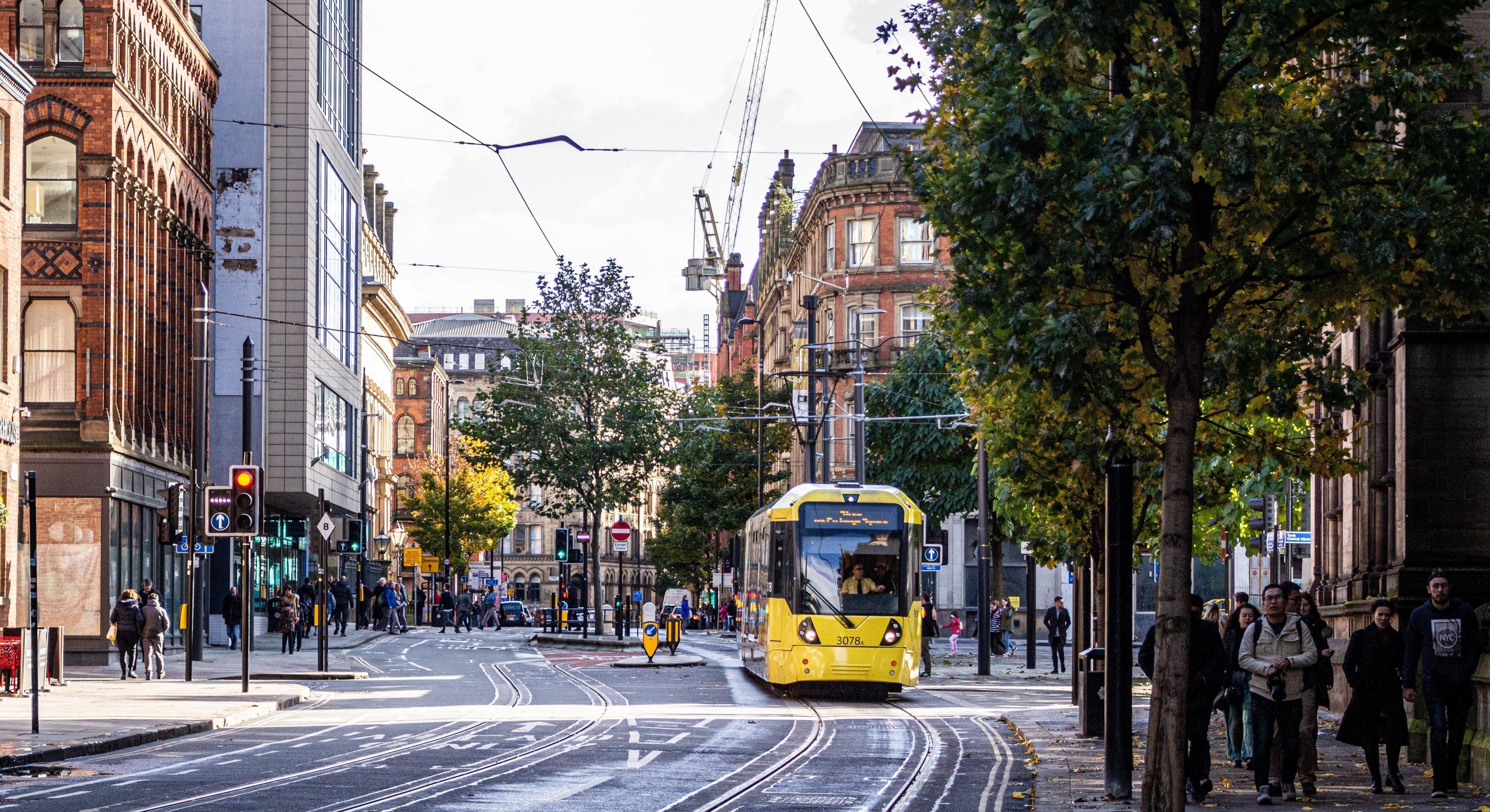 There's everything you love, and more!
Whatever it is you fancy, Manchester has it all. There's a plethora of bustling bars and restaurants that cater to all different tastes. As well as museums to explore and with 200 languages being spoken in the city, it is an incredibly multicultural part of the UK.
Best of all, you'll be no more than 30 minutes away from the beautiful countryside. Sandwiched between the Pennines, you can easily take a weekend trip to the Peak District to see some spectacular views.

The people of Manchester are proper proud of their city
Mancunians also known as Manc's aren't afraid to say hello and crack a joke, you can learn some of the local slang to immerse yourself in the culture. The people of Manchester are welcoming, and they'll talk to anyone.
Let's chat.
Great news! Software developers are the most in-demand talent in Manchester, with .Net and Java being the most desirable skills.

Greater Manchester is home to 1,468 private companies and over a third of these are technology or IP-based businesses. Imagine working in one of the fastest-growing digital cities in Europe that is set to thrive after the pandemic.
Moving cities can be daunting but once you experience the quality of life that can exist outside London, you'll never go back. If you'd like to know more about Manchester and the opportunities that await you, our specialists are here to help.