The biggest tech hubs in the world
Pubished 30th January 2020
---
Last year we released our Top Tech Hubs 2018 infographic, so it's time for the re-release! Will Silicon Valley still reign supreme, or has the gap closed between the large number of tech communities now within the digital landscape? Find out below:

The biggest tech hubs 2019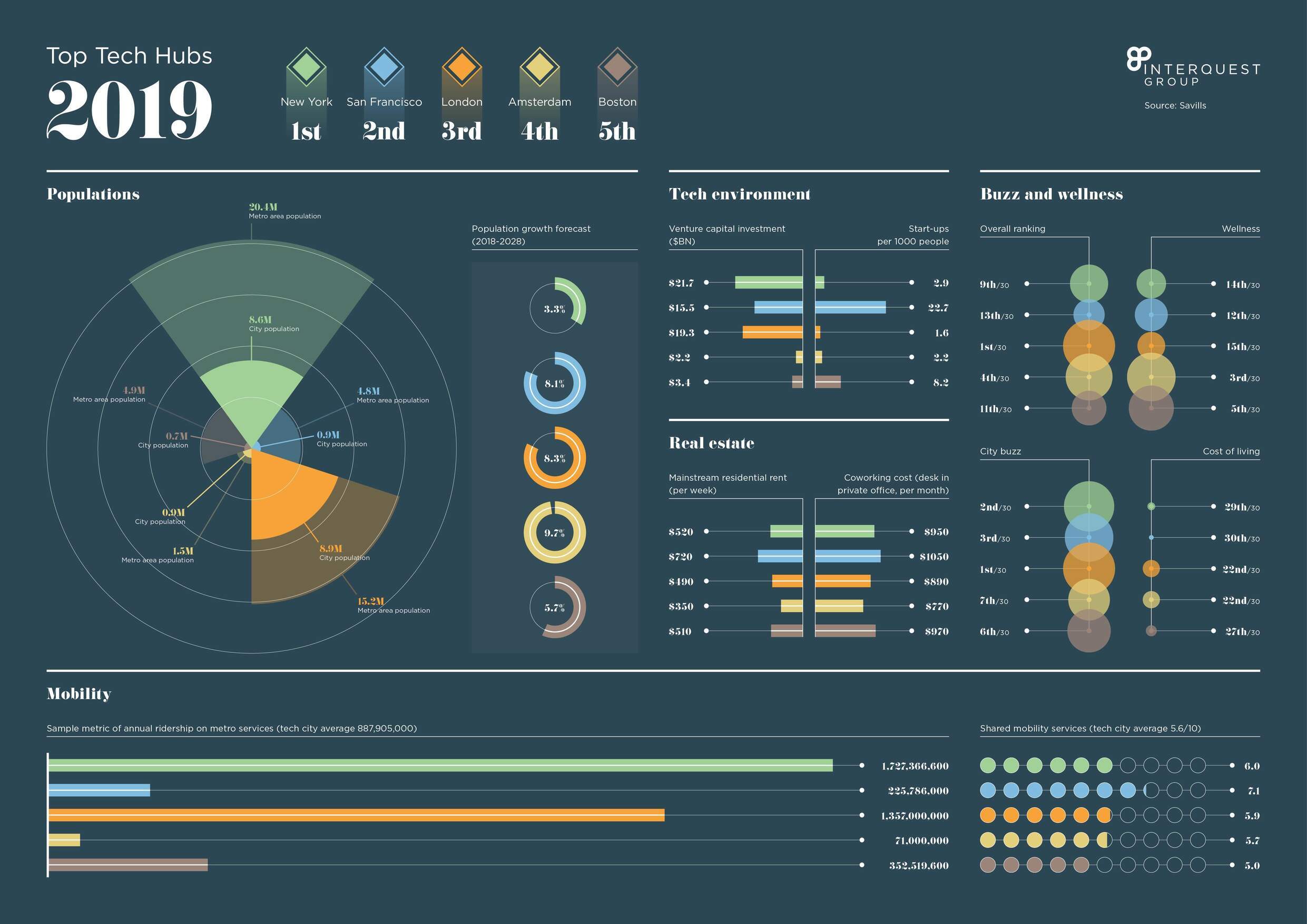 The biggest tech hubs 2018
A tech hub is seen as a community that nurtures innovation for technology startup businesses. One of the biggest and most popular tech hubs, Silicon Valley, is home to some of the biggest tech giants such as Apple, Alphabet and Facebook. But what are some of the other big tech hubs around the world?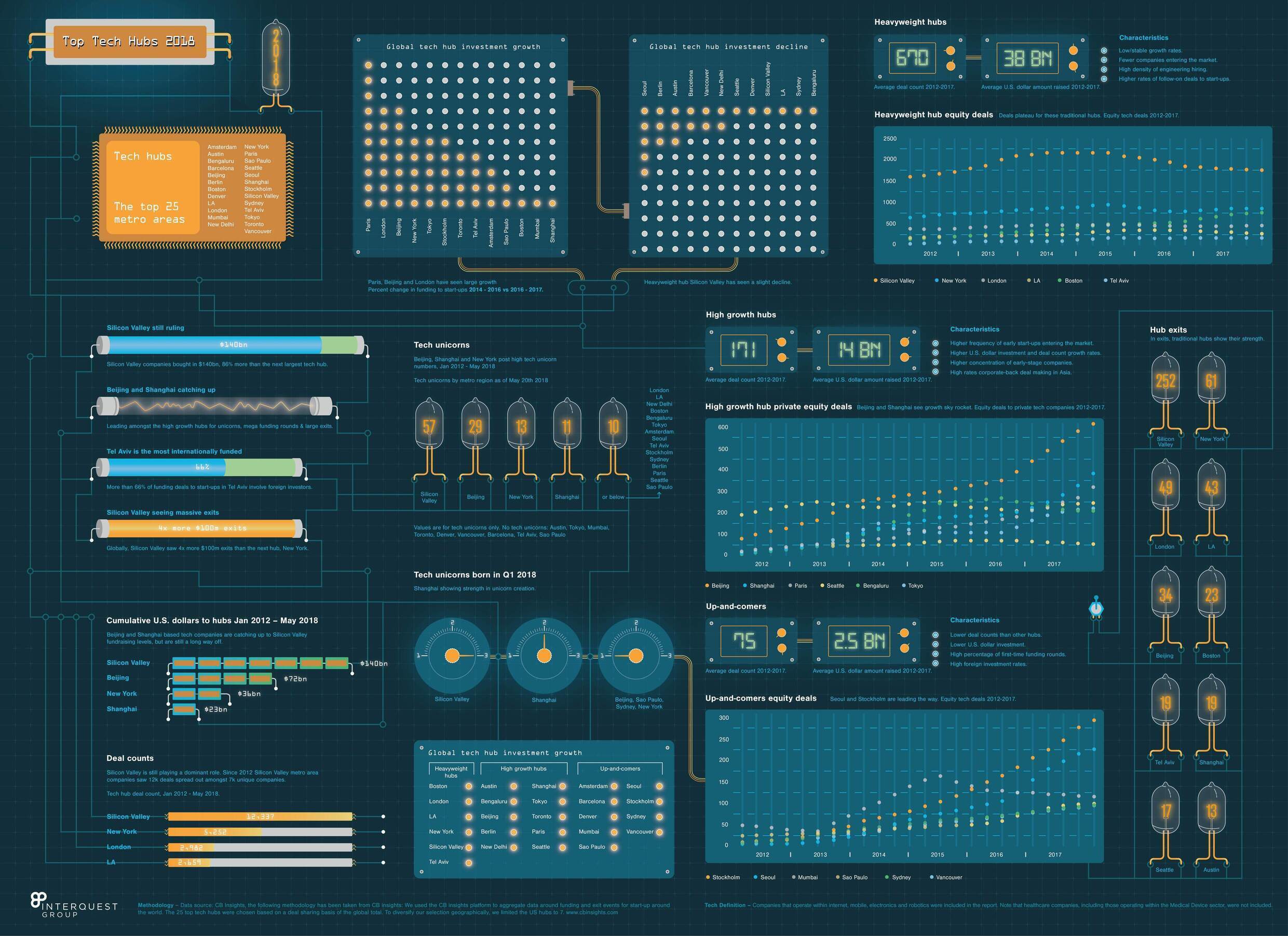 ---